Business Process Management
Concepts, Languages, Architectures (Third Edition)
Business Process Management: Concepts, Languages, Architectures (Third Edition)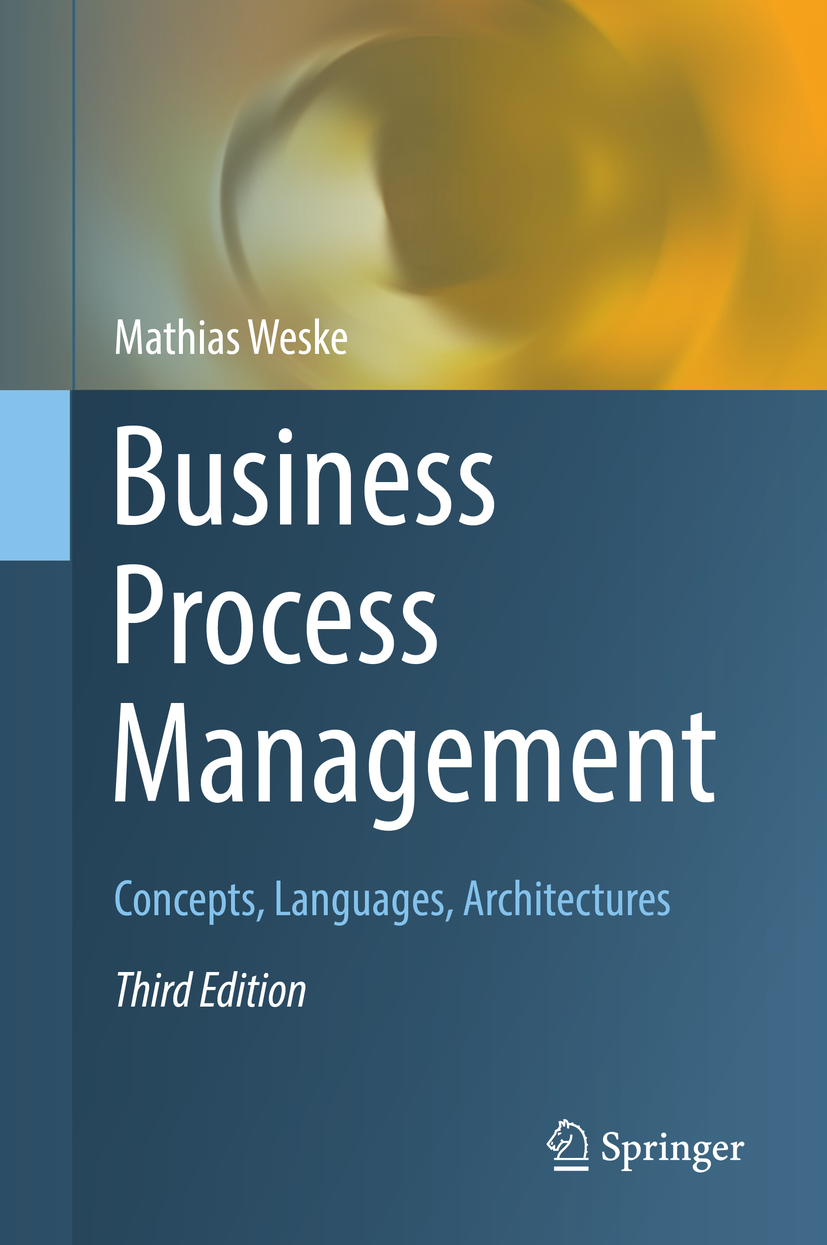 Mathias Weske: Business Process Management: Concepts, Languages, Architectures. 3rd ed. 2019, XVII, 417 p. 311 illus. Hardcover ISBN 978-3-662-59431-5. eBook ISBN 978-3-662-59432-2. © Springer-Verlag Berlin Heidelberg 2019, Springer Link
A Personal Note to the Third Edition
Dear Readers,
The third edition of the BPM book has been published in June 2019; the main changes are as follows.
I added a new chapter on business decision modeling, which has emerged as an important topic in business process management recently. After a motivating section, the Decision Model and Notation (DMN) is introduced, which allows us to represent business decisions on different levels of abstraction. Decision tables are investigated in detail, since these allow us to express decision logic in a formally precise, yet well understandable manner.
I significantly updated the chapter on process choreographies. Conversation diagrams that are hardly used in practice have been removed. The chapter is now much clearer and several imprecisions have been corrected.
I extended the chapter on properties of business processes to include decisions in business processes. In particular, I added the decision soundness criterion that takes into account decision logic during formal verification of business processes. The definition of relaxed soundness is now much more concise and elegant.
I introduced new references in decision modeling, and I updated references throughout the book.
Of course, I corrected all errors that we found in the second edition of the BPM book.
Thanks and happy reading!
Mathias Weske
Potsdam, January 28, 2020